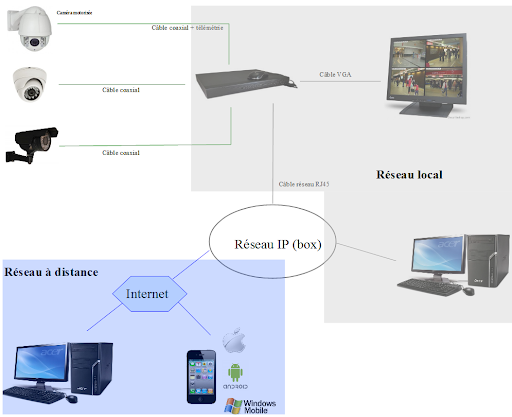 For a company, a surveillance camera constitutes another security device from the moment it is integrated into a real video surveillance or video protection system.
The cameras themselves can be wired or wireless, analog or digital, intended for outdoor or indoor use and allow operation day, night or both. These cameras operate 24 hours a day, 7 days a week.
They are linked to a "central" and a recording system.
The major advantage for the company of adding to the access security systems a video surveillance system a complete security system, which detects intrusions, collects evidence and gives the alert, Communicating models send an alert to the user , even deported, by an automatic call from his phone, an e-mail or an SMS.
Remote monitoring is actually outsourced video monitoring. Our teams with extensive experience in the field of perimeter security will choose the system best suited to your location, install it, take care of maintenance and if necessary we make available to our customers the surveillance from our control center and intervention in the event of an alarm.